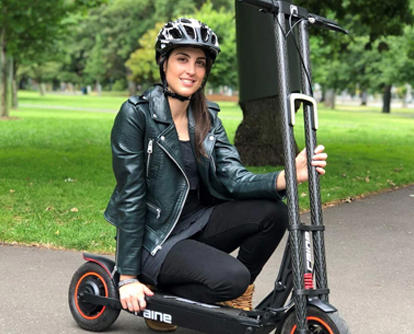 With the development of cities, urban traffic has become increasingly crowded, which has led to more and more people choosing to use E-Scooters and E-Mobility devices instead of cars. In view of this phenomenon, is it necessary for us to wear a helmet.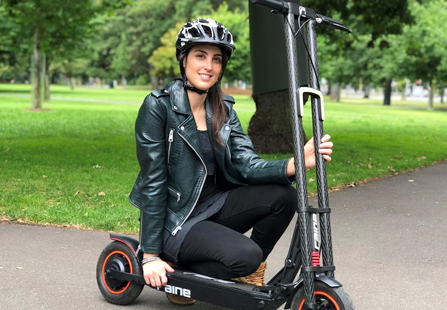 "In this study of a case series, 249 patients presented to the emergency department with injuries associated with electric scooter use during a 1-year period, with 10.8% of patients younger than 18 years and only 4.4% of riders documented to be wearing a helmet. The most common injuries were fractures (31.7%), head injuries (40.2%), and soft-tissue injuries (27.7%)."
The pattern that is emerging involves crashes mostly related to catching the tiny front wheel in pavement irregularities or potholes, followed by flipping over the front bars. Road rash is almost universal, followed by upper extremity injuries: hands, wrists, elbows, shoulders. And of course heads, since most scooter riders are not wearing helmets.
CPSC believes that a bike helmet provides sufficient protection for electric scooter riding. Scooter injuries are evident, but not yet well-studied. Most are from falls, not crashes with cars.
https://aurorasports.com/wp-content/uploads/2012/05/165.jpg
334
414
admin
https://aurorasports.com/wp-content/uploads/2022/02/5.png
admin
2022-03-24 18:59:53
2022-03-15 09:04:57
Helmet for E-Scooters and e-mobility devices